Couples Counselling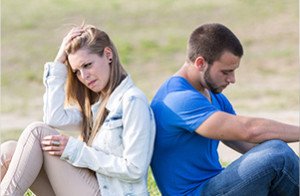 Couples Counselling Can Help You and Your Partner Find a Positive Path Forward
Many couples wrestle with communication problems. This can range from faulty communication about wants and needs to a complete lack of any meaningful exchange. Not having a way to understand each other can lead to resentment, hopelessness, helplessness, lack of empathy and anger. People sometimes have little time to give each other to improve their relationships. Counselling can be a place to look at what is not working and build on what is working. In couples counselling you will learn new perspectives and more effective ways of interacting so that things start to change for the better!
Develop Skills to achieve your unique goals
At Cognitive Behaviour Therapy Toronto we build on a collaborative approach with empathy and sensitivity. We respect your unique challenges. We build on your potential for change and growth. We will help you with repairing troubled relationships and resolve your concerns.  We will provide you with the help you need to revitalize your relationship using a warm interactive and practical approach so that you can experience greater ease in your relationship. Couples counselling will help you build stronger and more trusting relationships, learn to speak about common points of conflict without arguing and speak about any unresolved resentments in such a way as to lead to greater understanding, learn to appreciate and respect each others differences, address infidelity and betrayals. Couples issues does not need to require many sessions if you are willing to try new skills between sessions and focus on making improvements.
Achieve Greater Trust with your partner
Reconnect with your partner. CBT Toronto Couples Counselling will happen in a safe and supportive space in which you and your partner can speak about your experiences in your relationship. We help you open the lines of communication and develop new positive patterns of communication. We offer services to all couples seeking therapy and you can expect results.
Many couples struggle with relationship issues. Improve the way you communicate with each other. Increase your emotional connection, trust and intimacy in your relationship. Find a healthy path forward, explore effective ways to resolve ongoing conflicts, rebuild trust and re establish a meaningful connection. Strengthen the foundation of your relationship and build a better future for yourselves and your family. It is never to late to seek help.
Back
Memberships & Accreditations