POST TRAUMATIC STRESS DISORDER (PTSD) TREATMENT IN TORONTO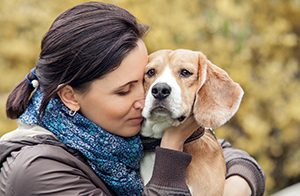 For some people exposure to traumatic or stressful life events may lead to problems with anxiety and other emotions such as sadness, loss, guilt and disgust as well as symptoms such as intrusive thoughts and memories of the trauma, physical and emotional reactions to cues and avoidance of situations related to the trauma. PTSD is a condition that can develop after one experiences events that involve actual or threatened serious injury or death. Symptoms can develop after experiencing the trauma directly, by witnessing the traumatic events happening to others, learning about the events happening to loved ones or by repeated exposure to the details of these types of events such as by first responders, police officers and with military veterans. PTSD often occurs with anxiety, depression and substance misuse. People with PTSD may have difficulty with their close friends and family relationships.
What CAUSES PTSD?
Post traumatic stress disorder or PTSD can be a serious potentially debilitating condition that can occur in people who have experienced or witnessed a natural disaster, a serious accident, a sudden death of a loved one, a violent personal assault, or other life-threatening events. Most people who experience such events recover from them, but people with PTSD can continue to be severely depressed and anxious for months or even years following the event.
COGNITIVE BEHAVIOUR THERAPY FOR PTSD TREATMENT
Post Traumatic Stress Disorder treatment helps to restore a healthy life by rebuilding trust in yourself and others, by improving your sleep and overcoming nightmares. Cognitive Behaviour Therapy in Toronto is an evidence-based treatment for PTSD that will help you redevelop a more secure and comfortable life.
Learn to Think Differently about your Trauma and Feel Better
Cognitive Behaviour Therapy for PTSD in Toronto, will help you learn new coping skills to address your symptoms. Treatment can help you feel more in control of your emotions and result in fewer symptoms. You will learn how to think differently about your trauma and painful memories so that you can feel better.
Back
Memberships & Accreditations