COUPLES & MARRIAGE COUNSELLING THERAPY IN TORONTO
Couples Counselling with Our Relationship Therapist Can Help You and Your Partner Find a Positive Path Forward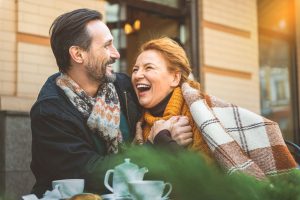 Many couples wrestle with communication issues. Issues can range from faulty communication about wants and needs to a complete lack of any meaningful exchange. Not having a way to understand each other can lead to resentment, hopelessness, helplessness, lack of empathy, anger and betrayal. People sometimes have little time to give each other to improve their relationships. Marriage or couples counselling with our relationship therapist can be a wonderful place to build on what is working and look at what is not working. In marriage counselling you will learn new perspectives and more effective ways of interacting in a safe and neutral setting so that things start to change for the better and stay positive!etter!
We offer couples counselling in Toronto to help couples gain insight into their relationship, resolve conflict, and improve relationship satisfaction through a variety of therapeutic approaches. Even though behavioural couples therapy in Toronto may differ from therapist to therapist based on the theoretical orientation, all couples therapy tends to have the following general elements:
Specialized treatment for a particular problem (for example, sexual problems, Internet addiction, intimacy, jealousy)

The therapist actively participates in treating the relationship as a whole, rather than treating each person individually.

Interventions that focus on solving problems and changing behaviour early on in the treatment process.

Establishing clear treatment objectives.
DEVELOP SKILLS TO ACHIEVE YOUR UNIQUE GOALS WITH THE HELP OF OUR RELATIONSHIP THERAPIST
At Cognitive Behaviour Therapy Toronto we build on a collaborative approach for you and your partner with empathy and sensitivity. We respect your unique challenges without judgement. We build on your potential for change and growth. Our experienced Toronto relationship therapists help you repair troubled relationships and resolve your concerns.  We will provide you with the help you need to revitalize your relationship using a warm interactive and practical approach so that you can experience greater ease in your relationship. Marriage counselling will help you build stronger and more trusting relationships, learn to speak about common points of conflict without arguing and speak about any unresolved resentments. This will happen in such a way as to lead to greater understanding of each other, learn to appreciate and respect each others differences, address infidelity and betrayals. Couples issues does not need to require many sessions if you are willing to try new skills between sessions and focus on making improvements.
ACHIEVE GREATER COMMUNICATION AND TRUST WITH YOUR PARTNER THROUGH OUR RELATIONSHIP COUNSELLING
Reconnect with your partner. CBT Toronto marriage counselling will happen in a safe and supportive space in which you and your partner can speak about your experiences in your relationship. At the first session, we will discuss your concerns and the areas you would like to address. Our relationship therapists help you open the lines of communication and develop new positive patterns of communication. We are client-centered and offer real-life tools and strategies to aid all couples with whatever issues they are facing. Couples counselling is tailored to the specific needs of you and your partner. You can expect results.
WHAT YOU CAN EXPECT FROM OUR RELATIONSHIP THERAPIST
Many couples struggle with relationship issues. Our relationship therapists counsel couples for any issues that are of concern to them. Improve the way you communicate with each other. Increase your emotional connection, trust, and intimacy in your relationship. Find a healthy path forward, explore effective ways to resolve ongoing conflicts, rebuild trust and reestablish a meaningful connection. Strengthen the foundation of your relationship and build a better future for yourselves and your family. It is never to late to seek help.
During the first session for couples therapy in Toronto, the therapist typically asks some standard interview questions about the history of the relationship along with deep questions about each partner's family of origin, values, and cultural background. Initial sessions might be used for crisis intervention as well, if necessary.
After identifying the issue that will be the focus of treatment, the couples therapist will help the couple develop treatment goals and plan the structure for each counselling session.
WHO CAN BENEFIT FROM MARRIAGE COUNSELLING?
Couples counselling with our therapist can benefit any relationship whether couples are young, dating, engaged or married.  Couples counselling can be beneficial in resolving a current or ongoing problem or simply as a check-in for a happy couple experiencing a period of greater stress. Couples counselling while dating or engaged can set a precedent for how you cope with future problems. Marriage counselling can help reinforce positive communication styles and help prevent unhealthy relationship patterns from forming. It can ensure that you and your partner clarify your expectations and confirm that you are on the same track.
If your spouse will not join you can attend marriage counselling on your own. You can change your end of the marital relationship by changing your own behaviour. Over time as we grow and change it may take more work to maintain a strong connection.
COMMONLY ASKED QUESTIONS ABOUT COUPLES THERAPY
How does couples therapy work?
The goal of couples therapy is to teach you skills to resolve problems without blaming, to discuss disagreements in a safe environment, and to communicate more effectively with your partner.
What makes couples therapy effective?
The benefits of couples therapy include resolving conflicts and improving relationships. In a safe, trusting environment, difficult discussions can be held. It provides the opportunity to engage in the relationship differently by trying more adaptive strategies.
Is couples therapy harmful to the relationship?
While it may seem painful at first, trust that the counselling process is likely to lead you in the right direction. Growth cannot always be achieved without breaking with old ways of communicating, developing new styles of communication, and sharing unexpressed thoughts and feelings. This can be helpful for most couples.
What does couples therapy accomplish?
A couple's therapist can teach you and your partner how to better communicate, assess and solve problems, and improve your overall relationship satisfaction while accepting differences between you.
Back
Memberships & Accreditations