About Sue: Cognitive Behavioral Therapist Toronto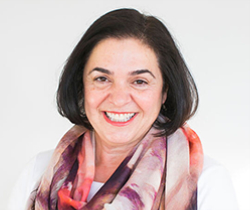 Sue Sonshine, M.S.W. RSW provides supportive guidance for change integrating a nurturing, empathic approach with proven therapeutic techniques to help you overcome your personal challenges. In our relaxed, boutique-style office you will feel safe and supported, and your issues will be addressed in a positive, nonjudgmental environment. We have the expertise required to help you reduce your symptoms, negotiate life transitions, improve relationships, increase self-esteem and make positive changes in your life.
Sue's approach is professional, compassionate, nonjudgmental and collaborative. Sue has strived to stay on top of the field of psychotherapy by training in the latest methods of service delivery for her clients. She is committed and compassionate about helping people work past problems for happier and more fulfilled lives. Sue is able to offer clients a broad spectrum of treatment services using the latest research based methods of therapy using Cognitive Behaviour Therapy. using evidence-based treatments including Cognitive Behaviour Therapy, Exposure and Response Prevention and Acceptance and Commitment Therapy. These strategies are applied in an individualized manner that is unique to each client's strengths and problem areas.
Sue's Training
Sue Sonshine is a Certified Diplomate with the Academy of Cognitive Therapy in Pennsylvania. This Academy sets the gold standard for cognitive behaviour therapists internationally. It offers the premiere certification in the field for truly qualified and effective cognitive therapists. ACT certification demonstrates clinical competency in cognitive therapy. Sue is also certified as a Cognitive Behaviour Therapist and is credentialed by the Canadian Association of Cognitive and Behavioural Therapies, CACBT-ACTCC. She is a founding member of the CACBT-ACTCC which is advancing the science and practice of CBT in Canada.
Sue Sonshine holds a Master's Degree in social work from Wilfrid Laurier University and an Honours Bachelor of Arts degree in psychology from York University. Sue is a Registered Social Worker with the Ontario College of Social Workers and Social Service Workers. She is a member of The International OCD Foundation, The Association for Contextual Behavioral Science and The Ontario Association of Social Workers. She has been a practicing Social Worker for 25 years. Sue is a member of the International Association for Cognitive Psychotherapy, the Anxiety and Depression Association of America and the Association for Behavioral and Cognitive Therapies.
Sue's Experience
Sue has completed post-graduate advanced level training at the Beck Institute in Philadelphia. She has also trained in Canada and internationally. She has trained with Steven Hayes, the founder of Acceptance and Commitment Therapy. She has trained in Dialectical Behaviour Therapy. Sue is an experienced therapist who has engaged in diligent practice over many years and has conducted competent therapy. She is encouraging to clients and maximizes what her clients gain in therapy and long-term maintenance of gains.
Ontario College of Social Workers and Social Service Workers
Back
Memberships & Accreditations