Couples & Marriage Counselling Therapy
Couples Counselling with Our Relationship Therapist Can Help You and Your Partner Find a Positive Path Forward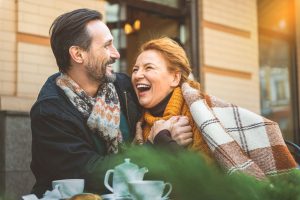 Many couples wrestle with communication issues. Issues can range from faulty communication about wants and needs to a complete lack of any meaningful exchange. Not having a way to understand each other can lead to resentment, hopelessness, helplessness, lack of empathy, anger and betrayal. People sometimes have little time to give each other to improve their relationships. Marriage or couples counselling with our relationship therapist can be a wonderful place to build on what is working and look at what is not working. In marriage counselling you will learn new perspectives and more effective ways of interacting in a safe and neutral setting so that things start to change for the better and stay positive!etter!
DEVELOP SKILLS TO ACHIEVE YOUR UNIQUE GOALS WITH THE HELP OF OUR RELATIONSHIP THERAPIST
At Cognitive Behaviour Therapy Toronto we build on a collaborative approach for you and your partner with empathy and sensitivity. We respect your unique challenges without judgement. We build on your potential for change and growth. Our experienced Toronto relationship therapists help you repair troubled relationships and resolve your concerns.  We will provide you with the help you need to revitalize your relationship using a warm interactive and practical approach so that you can experience greater ease in your relationship. Marriage counselling will help you build stronger and more trusting relationships, learn to speak about common points of conflict without arguing and speak about any unresolved resentments. This will happen in such a way as to lead to greater understanding of each other, learn to appreciate and respect each others differences, address infidelity and betrayals. Couples issues does not need to require many sessions if you are willing to try new skills between sessions and focus on making improvements.
ACHIEVE GREATER COMMUNICATION AND TRUST WITH YOUR PARTNER THROUGH OUR RELATIONSHIP COUNSELLING
Reconnect with your partner. CBT Toronto marriage counselling will happen in a safe and supportive space in which you and your partner can speak about your experiences in your relationship. At the first session, we will discuss your concerns and the areas you would like to address. Our relationship therapists help you open the lines of communication and develop new positive patterns of communication. We are client-centered and offer real-life tools and strategies to aid all couples with whatever issues they are facing. Couples counselling is tailored to the specific needs of you and your partner. You can expect results.
WHAT YOU CAN EXPECT FROM OUR RELATIONSHIP THERAPIST
Many couples struggle with relationship issues. Our relationship therapists counsel couples for any issues that are of concern to them. Improve the way you communicate with each other. Increase your emotional connection, trust, and intimacy in your relationship. Find a healthy path forward, explore effective ways to resolve ongoing conflicts, rebuild trust and reestablish a meaningful connection. Strengthen the foundation of your relationship and build a better future for yourselves and your family. It is never to late to seek help.
WHO CAN BENEFIT FROM MARRIAGE COUNSELLING?
Couples counselling with our therapist can benefit any relationship whether couples are young, dating, engaged or married.  Couples counselling can be beneficial in resolving a current or ongoing problem or simply as a check-in for a happy couple experiencing a period of greater stress. Couples counselling while dating or engaged can set a precedent for how you cope with future problems. Marriage counselling can help reinforce positive communication styles and help prevent unhealthy relationship patterns from forming. It can ensure that you and your partner clarify your expectations and confirm that you are on the same track.
If your spouse will not join you can attend marriage counselling on your own. You can change your end of the marital relationship by changing your own behaviour. Over time as we grow and change it may take more work to maintain a strong connection.
COMMONLY ASKED QUESTIONS ABOUT COUPLES THERAPY
What is couples therapy like?
In couples therapy, you will learn skills to solve problems without blaming, discuss your differences in a safe environment and communicate with each other more effectively.
Why does couples therapy work?
Couples therapy will help couples resolve their conflicts and improve their relationship. It provides an opportunity to have difficult conversations in a safe and trusting environment. It offers an opportunity to try new more adaptive strategies to engage differently in the relationship.
Can couples therapy make things worse?
It may feel painful at first but trust that you are likely on the right path by working with the counselling process. Growth is not always possible without pushing through old ways of communicating and creating new styles of communication as well as sharing unexpressed thoughts and feelings. Most couples find the experience helpful to their relationship.
What does couples therapy do?
Couples therapy teaches you and your partner how to communicate more effectively and to assess and solve problems more effectively as well as improve overall relationship satisfaction and how to accept each others differences.
Are there different types of couples therapy?
There are a variety of approaches to couples therapy. Different couples therapy approaches emphasize different types of goals, but they also share many common factors regardless of the problem such as improvement in the presenting problem, improved communication and problem solving, improvement in the fulfillment of individual needs, better ability to interact effectively with larger systems, increased awareness of how patterns of interacting influence couples everyday effectiveness. Some approaches emphasize certain goals as important and some approaches aim at changing the presenting problem.
Back
Memberships & Accreditations

Active member of the Association for Behavioral and Cognitive Therapies

Certified Diplomate with the Academy of Cognitive and Behavioral Therapies.

Certified Cognitive Behaviour Therapist by the Canadian Association of Cognitive and Behavioural Therapies

Active member of the International Association for Cognitive Psychotherapy

Active member of the Anxiety and Depression Association of America

Affiliate member of the European Association for Behavioral and Cognitive Therapies

Active member of the International OCD Foundation

Certificate of completion of the Behaviour Therapy Training Institute for OCD 2017 offered by the International OCD Foundation Training Institute

Active member of the TLC Foundation for Body-Focused Repetitive Behaviors

Active member of the Association for Contextual Behavioral Science